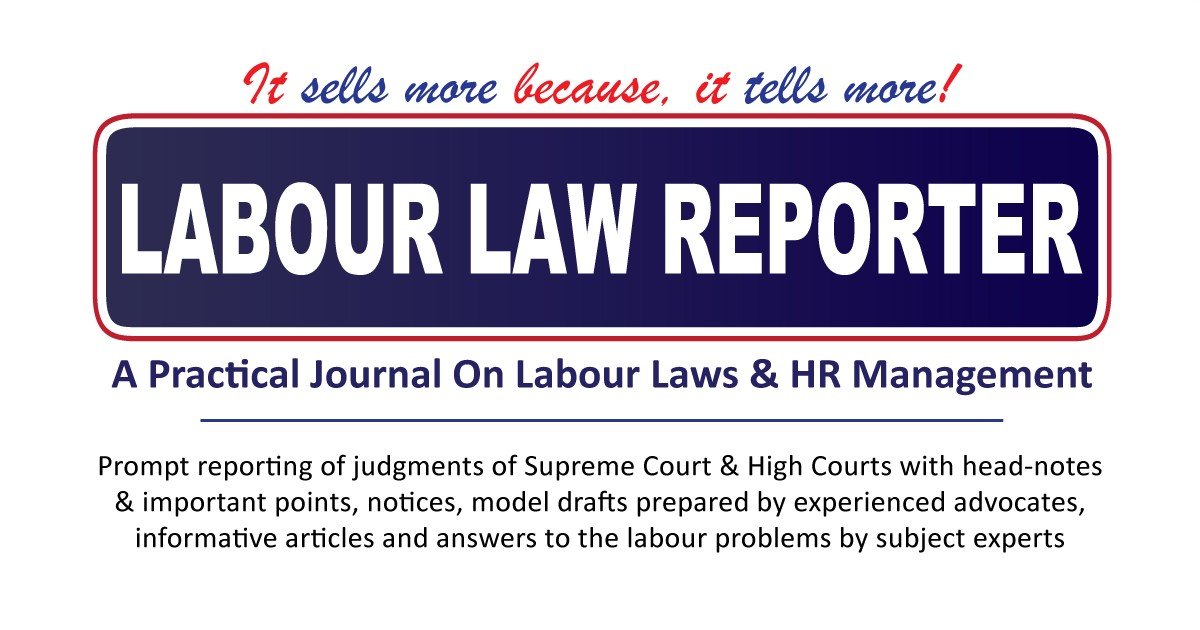 Tax-free gratuity ceiling for pvt. sector employees to be doubled to Rs.20 lakh
Labour Minister Bandaru Dattatreya has said the bill which seeks to double the tax-free gratuity ceiling to Rs 20 lakh is likely to be pushed for passage in the upcoming monsoon session of Parliament, beginning July 17.
Besides, the bill to amend the Payment of Gratuity Act also seeks to enable the central government to change the ceiling for tax-free gratuity after factoring in rise in income levels by an executive order bypassing Parliament route to amend the law.
The draft bill, however, is yet to be scrutinized and approved by the Union Cabinet.
After the amendment in the Act, formal sector workers would be eligible for up to Rs 20 lakh tax-free gratuity. Earlier in February, the central trade unions had agreed on the proposal in a tripartite consultation with the labour ministry.
22% job generation in private security sector
The low police-people ratio in India (one for 720 people) has led to the rapid growth of the private security industry, at 18-20 per cent annually. But a large part of the industry is still in the unorganized sector, leaving only 25 per cent to the o r g a n i s e d sector. With regulations kicking in, LSE-listed Tenon Group, an integrated security and facilities management conglomerate active in the UK and Singapore, and the fourth largest in India, expects consolidation in the sector.
Mumbai Tech major get 3 mth maternity leave
Companies nowadays outplay each other on staff benefits. Of these, paternity leave is the key attraction. Salesforce, the Bay Area tech giant, is the latest to set a new benchmark by offering three months of secondary caregiver leave. Salesforce has offices in Delhi, Mumbai, Hyderabad and Bengaluru.
Employment Index e-hiring up 11% in June qtr: Monster.com
Online recruitment activities in June registered 11 per cent year-on-year growth, according to the Monster Employment Index. The growth, however, was lower than in April this year.
Among sectors that saw growth are banking/financial services, insurance (up 44 per cent) followed by home appliances (up 34 per cent) and consumer goods/ FMCG, food & packaged food (up 33 per cent), a company release said.
However, the steepest year-on-year decline was seen in production & manufacturing (-22 per cent), import/export, advertising, market research, public relations (-18 per cent), BPO/ ITeS (-7 per cent) and real estate (-3 per cent).
KOLKATA TOPS THE TABLE Among cities, Kolkata topped with the highest growth in online recruitment up 40 per cent, followed by Baroda (up 36 per cent) and Mumbai (up 15 per cent).
Women to sign up as delivery personnel
Last month, 21-year-old Parvati Kumari picked up a job no other woman in her hometown, Lucknow, had done before: she became a delivery agent at KFC, the US fast-food major's first female delivery rider in India.
She makes four to 10 deliveries a day, either in the 9 am-6 pm shift or the 12-9 pm shift, and seems to be enjoying her job. "Some customers invite me in for tea and snacks, and ask me how I got into this job; they-'re mostly always surprised because they've only seen boys doing the delivery," Kumari told ET over the phone from Lucknow.
Indian School of Business sees 39% increase in campus hiring
The Indian School of Business (ISB), has witnessed a 39 per cent increase in the number of recruiters participating in the current placements season with over 400 companies — domestic and international — making 1,113 offers to students of the PGP Class of 2017 with an average salary of around Rs.22 lakh.
The Post Graduate Programme in Management (PGP) at ISB had 903 students.
According to a statement issued by the institution, in addition to its students, ISB alumni, too, continue to do well beyond graduation. The B-school has been ranked number one amongst the top 30 global B-Schools, for a 160 per cent increase in salary of its alumni, three years after completion of the programme, as per the Financial Times Global MBA rankings 2017.
The Andhra Pradesh government recruited students for the second consecutive year with a total of 21 offers. For the first time, they were chosen for roles of Executive Assistants to District Magistrates at select districts in the state, the release said.
Over 70 offers were made to ISB students for leadership roles by leading corporates including Aditya Birla Group, Citibank, Yes Bank, Philips India Ltd, Tech Mahindra, MAX, Mytrah Energy and Genpact.
Besides regular recruiters such as McKinsey and Co, BCG, Parthenon, AT Kearney, Apple, Microsoft, Citibank, Novartis, Siemens, Amazon, Cognizant, Hindustan Unilever Ltd, who were on campus, there were several new companies such as Jones Lang LaSalle, Havells, Revigo, P&G, Lending kart, Reliance Jio, Mindtree Consulting, L'Oreal, Bain & Co and Roland Berger.
GST will boost hiring by 11% across sectors: Rudy
Union minister Rajiv Pratap Rudy today said the GST roll out will boost hiring across sectors by 11 per cent by creating an integrated national market which will promote domestic demand and drive job creation.
Rudy said India was on the cusp of an economic revolution with the roll out of the GST, to be effective from midnight. The Ministry of Skill Development and Entrepreneurship today announced a training programme to certify Goods and Services Tax practitioners under its flagship scheme Pradhan Mantri Kaushal Vikas Yojana to make the country's passage to the new tax regime smooth and glitch free.
Biometric attendance system
The government-run hospitals in Maharashtra will soon have biometric attendance machines as part of efforts to enforce punctuality and improve medical services at these facilities.
Hiring and Placements by top companies
For the third year in a row Lovely Professional University has set the highest placement record in northern India. All its students opting for placement this year have secured job offers from leading recruiters including Amazon, Hewlett Packard, IBM, Xerox, Colgate Palmolive, Cognizant Technology Solutions, Google (Alphabet), Microsoft, Oracle, Apple, United Health Group, Verizon and so on.
Intuit is India's best company to work for
Leading business daily the Economic Times has ranked Intuit as India's best company to work for 2017. It had done an interview with his team for an article on Intuit's corporate culture but he didn't know exactly where it was placed. By the time Google came in at third position, the Intuit team was holding its collective breath. When American Express was named second, they were in a state of jubilation. From its number 10 ranking in 2016, Intuit India had climbed nine paces, to emerge as India's best workplace in 2017. Intuit India's progressive, forward-looking policies have taken it to the very top of this year's ranking. "2016 was a milestone for us", says Vijay Anand, senior vice-president and managing director. "We took a step back to think about the road ahead and to prepare ourselves for the future".
Top 10 Companies to work for in India:
Intuit
American Express
Google
Lemon Tree Hotels
SAP Labs
Adobe Systems
NetApp
Teleperformance
Pitney Bowes
DHL Expres
Positive impact of labour reforms in Rajasthan
In Rajasthan, the 'lab of labour reforms', industry was 'euphoric' with self-certification and removal of other hurdles, such as frequent inspections, but trade unions in the BJP-ruled State said the amendments had led to a rise in casual and contract labour, wage disparity and violation of labour laws.
The Rajasthan Chambers of Commerce and Industry was particularly pleased with the amendment in the Industrial Disputes Act, 1947, which has "helped in removing the resultant time consuming litigative processes."
But, trade unions were upset. Mukesh Mathur of Hind Mazdoor Sabha said "the amendments in section 25-K of the ID Act and Factories Act have virtually resulted in 90 per cent establishments/units being let-off from coverage of the law."
The RSS-affiliated Bharatiya Mazdoor Sangh was also critical of the new labour inspection policy coupled with self-certification scheme which, it said, had resulted "virtually in a stage of no inspection at all."
No significant outcome of labour law changes in four States: Study
The study covered recent labour law amendments by Rajasthan, Madhya Pradesh, Uttar Pradesh and Andhra Pradesh in the Industrial Disputes Act, 1947, Factories Act, 1948, Contract Labour (R&A) Act, 1970 and a few other Acts, allowing greater flexibility in closures, hiring and firing, inspection, online registrations, and union recognition, wage compensation, among others. However, the impact has by far been 'symbolic' in nature, according to a research study published by the VV Giri National Labour Institute.
Placement boom for MBA graduates
Management graduates can this time around be hopeful of a brighter placement season as compared to those who passed last year. Corporate hiring planning for 2017 points to robust for 2017 points to robust employment opportunities for graduates of MBA and business master's programmes. Though MBA hiring projections are stable compared with 2016 predictions, nearly 9 in 10 respondents (86%) in the 16th annual Corporate Recruiters Survey conducted by the Graduate Management Admission Council (GMAC) say their company plans to hire new MBA graduates in 2017. Demand for these MBA graduates is strongest in the US and Asia-Pacific.
Despite the political uncertainty about the status of immigration and work visas in the US and other parts of the world, companies are keen to hire graduates from this year's MBA and business master's programmes, including international candidates. This signifies the value these programmes create for students and the vital role their skill sets bring employers. Sangeet Chowla, GMAC president and CEO
Signs also point to in Signs also point to increased hiring demand for graduates of business master's programmes such as Master in Management or Master of Accounting. The top five skills employers are looking for are related to communication and teamwork.
The largest increase in hiring demand is seen in the share of companies that plan to hire Master in Management graduates; globally, 59% plan to hire recent Master in Management graduates, up 9% from last year.
Maximizing productivity
A measure of the efficiency of a person, machine, factory, system, etc., in converting inputs into useful outputs. Productivity is computed by dividing average output per period by the total costs incurred or resources (capital, energy, material, personnel) consumed in that period.
Every organisation in strives to maximise the productivity of its workforce. However, there are a variety of challenges and misconceptions about how best to achieve that goal.
Money.Benefits. Perks like free snacks and game tables may sweeten the deal. But what ensures that workers remain productive and content in their jobs to stay for the long haul? These days a typical worker stays at a company for less than five years and the cost to replace these employees can add up. So,
the ability to recruit and retain top talent is more important than ever, and the way a workplace is set up may play a key role in employee productivity and overall satisfaction.
Offering freedom from time-consuming chores allows employees more quality time at home and enables them to focus more at work.
Of course, providing right environment is just one way to improve employee satisfaction. Here are four more ways to create and maintain a happy and productive workforce that can help keep employee turnover low.
China is supporting the robots
With Chinese wages soaring in the southern manufacturing heartland, companies in the mainland are embracing the robot revolution. As of the end of 2015, monthly wages in manufacturing reached 4,126 Yuan (around Rs.40,000), according to China Employer- Employee Survey (CEES), reported Bloomberg. This is close to Brazil but higher than India, Mexico, Thailand and Malaysia, not to mention Laos and Vietnam.
The same study also found one-fourth of workers had left manufacturing jobs, and two-fifths of the 1,200 c o m p a n i e s surveyed had e m b r a c e d automations. "With the reality of rising labour costs and to improve efficiency, we have to keep investing in automation", Chen Jiuyuan of the Hubel Hengwel Aluminium manufacturing company told Bloomberg.
The government is supporting this transition, offering subsidies to companies that upgrade. Now, Guangdong, the richest province in the southern manufacturing heartland, is even subsidizing every robot acquisition to push the transformation, while retraining workers to take up jobs in the services sector.